Dear Patient!
Thank you for choosing our services. We hope that the time you spent with us was pleasant and painless and that we were able to remedy the problem you have turned to us with.
It is important for us to receive feedback from our patients on how they felt about us, whether they found everything right, whether we made a mistake, if so, how we can improve. The answers to these questions will help us to always provide the highest level of service to our current and future patients.
We would like to reward your feedback with a gift. Please read how to participate in our sweepstake.
- Search for Jókai Dental in Google search
- Click the Google review icon on the right side of the screen
- Write down your comments
- Search for Jókai Dental on Facebook as well
- Like our site and share your opinion with your friends
Is it that simple? Yes! All feedback is part of our raffle, which we will repeat over and over every month. All feedback can only take part in the draw once.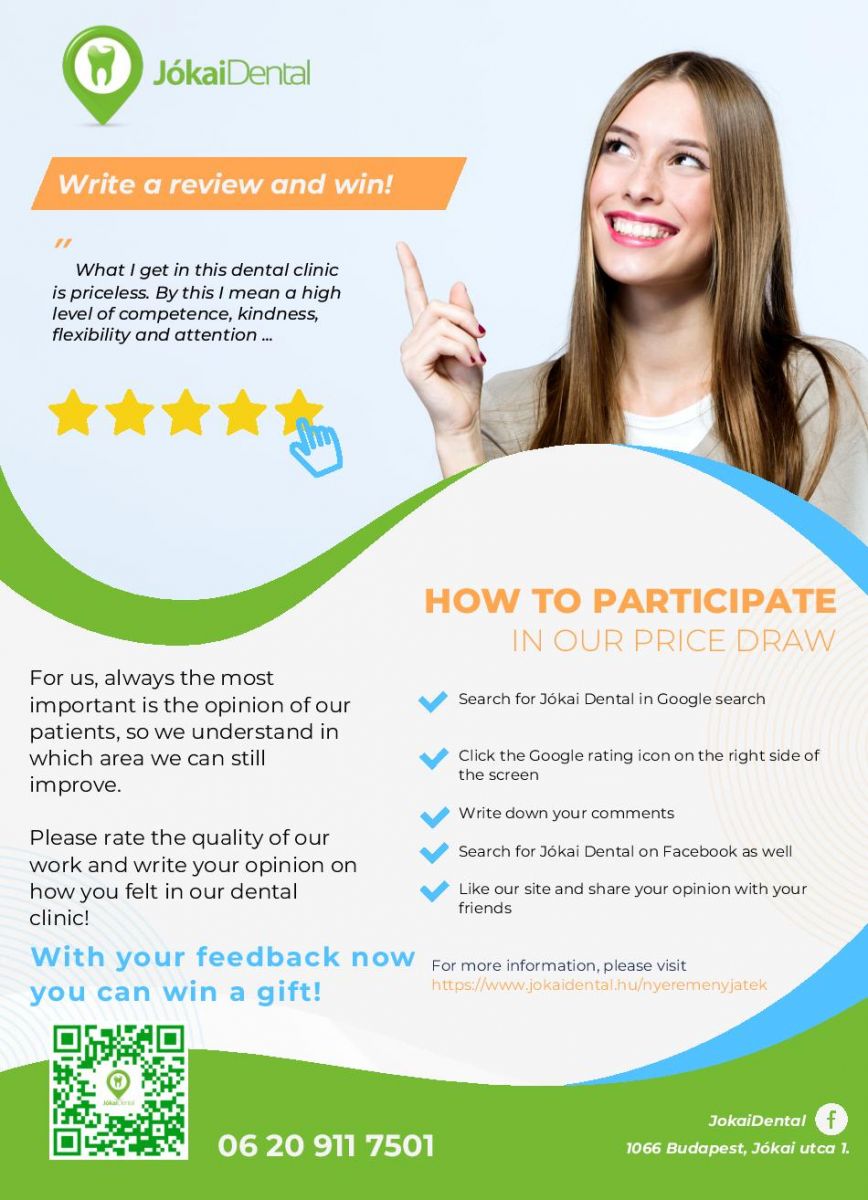 In November, the following prizes will be drawn:
- Professional plaque removal with polishing

*** Please refer to the game rules and privacy policy at the link below:
- https://www.jokaidental.hu/hu/google-nyeremenyjatek-jatekszabalyzat
- https://www.jokaidental.hu/hu/google-adatkezelesi-tajekoztato
Jokai Dental - Dental Practice